Sustainable Living Delivered to your Door
Bring Sustainability Home
The Avocado Co-op sells household products that
make it easier to live more sustainably.
One Stop Shop
All the easiest to use and most effective products in one place. Something missing? Suggest it.
Product Research
Sharing the research with the community to find the best products.
Community Driven
As a co-op, our bottom line is making it easier for you to live more sustainably.
Customizable to fit your life.
Our first service is the Care Package, a customizable monthly delivery service designed to keep you stocked with sustainable versions of household products.
For $48 a year subscription fee you get access to great prices on recycled personal paper products to water friendly cleaning supplies and access to the Care Package distribution network where available.
Board of Directors
Michael Anttila
Heather Bigelow
Jennifer Lynes
Alicia Mah
Jessica O'Connor
Albert O'Connor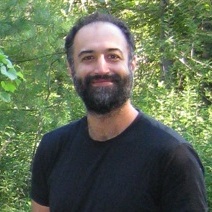 Jay Solanki