The Co-op
Avocado is a retail co-op that makes living sustainably easier than ever by offering member-tested sustainable household products. Initially, the store is online only with plans to eventually grow into physical stores so people can experience products firsthand.
As a co-op we sell to our members. On your 3rd order, we ask you to buy a $10 membership share which it lasts a lifetime. This means you can order twice as a guest to test out our service.
Have more questions? Read our FAQs
The Co-operative Structure
A co-operative is very similar to a corporation. It is an entity which can enter into contracts, hold insurance, and exist for as long as it needs to. The board of directors is the highest decision-making body and they are elected and accountable to the shareholders of the corporation.
One key difference is that the voting power of the shareholders is democratically distributed instead of being based on the number of shares a shareholder owns. Co-ops can have different structures where different stakeholders are the shareholders. For Avocado, the people who buy from us are our shareholders. When you buy a $10 member-share you become a member and part owner of the co-op with the same voting power as the original founders.
Bottom Line
Instead of having a responsibility to make money for our shareholders, a co-op's responsibility is to serve its members. For the Avocado Co-op our bottom line is:
Making sustainable living easier than ever.
This frees us to think long-term, creatively, and sustainably.
Values
As a co-op our values are important to help set your expectations and to help us make the decisions about what we are and what we aren't as we grow.
The 7 Principles of Co-operation are where we start:
Voluntary And Open Membership
Democratic Member Control
Member Economic Participation
Autonomy and Independence
Education, Training And Information
Co-operation Among Co-operatives
Concern for Community
From that foundation we add the five Avocado values:
Sharing
From sharing our research with our members to helping members share information with each other to sharing what we learn with other co-ops, valuing sharing means transparency and openness are the default.
Capacity
Capacity includes incremental improvement and long-term thinking. Building capacity means challenging ourselves to incrementally improve all of our processes and investing in long-term plans even if it is at the expense of short-term gains.
Practicality
Practicality means optimizing for the aggregate impact over our entire community. It is easy to get overwhelmed when thinking sustainably in absolute terms. The focus instead is on supporting any incremental change as long as it has an impact. Changes which are easier for more people to make will have a greater aggregate impact than a change which has a large impact but only a limited number of people are able to make.
Inclusiveness
Inclusiveness means meeting you where you are at. If you want to make a change to live more sustainably or make many changes, we want to be there to help. The changes you want to make are entirely up to you and each change, however small, is awesome!
The Experience
Finally, the experience we provide is as important as the underlying goals. If we can make it easier and remarkable to live sustainably, we will be able to grow our community and have a bigger impact.
Investing
Avocado Co-op is incorporated with shared capital, meaning we can sell Preference Shares to our members. Preference Shares do not come with additional voting rights. Instead, they help the co-op grow, are adjusted for inflation, and can provide dividends when the co-op is making a profit.
Meet the Board
From sustainability to technology to retail our board has it covered.
Michael Anttila
Software developer interested in sustainable living and preserving the environment for future generations. Consumers have the power to make a difference, and we need to make it easy for everyone to choose environmentally friendly options.
Heather Bigelow
Heather works in the Sustainable Transportation sector. Graduate of the Environment and Business Program at the University of Waterloo. Proud supporter of Co-ops. Believes that businesses can do well by doing good.
Jennifer Lynes
Professor at the University of Waterloo who focuses on marketing for sustainability initiatives. Current chair of REEP Green Solutions. Hopes this co-op will make it easier for people in our community to source sustainable products and services and to share their knowledge about sustainable living.
Leah Lasani
A designer with a focus on sustainable materials, creating healthier environments for people and the planet. A graduate of the Master of Sustainability Management program at UW. Leah teaches design studies and sustainability at Conestoga College, while encouraging a balanced approach to living through teaching yoga.
Jessica O'Connor
Master in Biology and Sustainability who helps coordinate the Velocity Science program at the University of Waterloo. Fierce attention to detail and passionate drive to create great experiences underpin the best of what this organization can be.
Albert O'Connor
Web developer with an interest in sustainable living and desire to work to make things better. The future will shift towards sustainable thinking and we have an opportunity to make huge contribution by being a leader.
Sean O'Hearn
Sean O'Hearn is a Senior Manufacturing and Distribution Sales Leader, working with large commercial janitorial companies across the country. Specialty areas include supply chain, logistics, marketing, and customer acquisition strategy.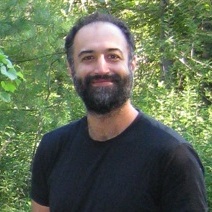 Jay Solanki
Former wholesale business owner, current student at the University of Waterloo and avid cyclist, Jay believes that an actively engaged co-operative has great potential to help us live more sustainably.
Governance