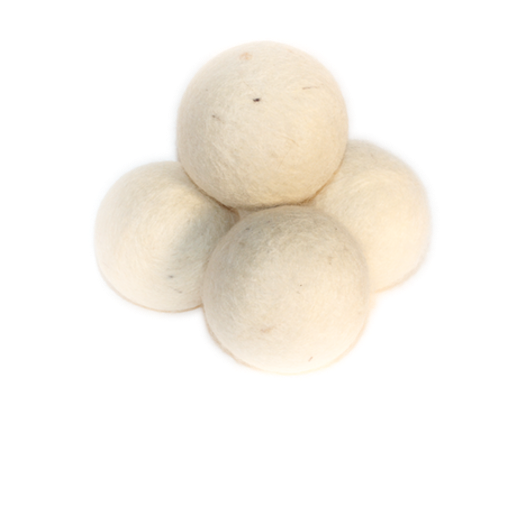 Wool Dryer Balls
---
Heart Felt & Fibre
4 balls
Handmade locally from local wool by Heart Felt & Fibre. 4 balls in you dryer will replace a dryer sheet, reducing static and drying time.
$32.50
As a retail co-op we sell primarily to our members.
Sign up to order. Make your first 2 orders as a guest. To continue to order, join by buying a life-time member share for $10.
Sign Up to Order
Recycling
Wool Dryer Ball

Reusable, after a year or two place in old nylon stocking and run in the washing machine to re-felt.
Product Identifiers
Avocado

i7a.9s1.i8e